Balloon Fiesta Flight - 25, 26 & 27 March, 2022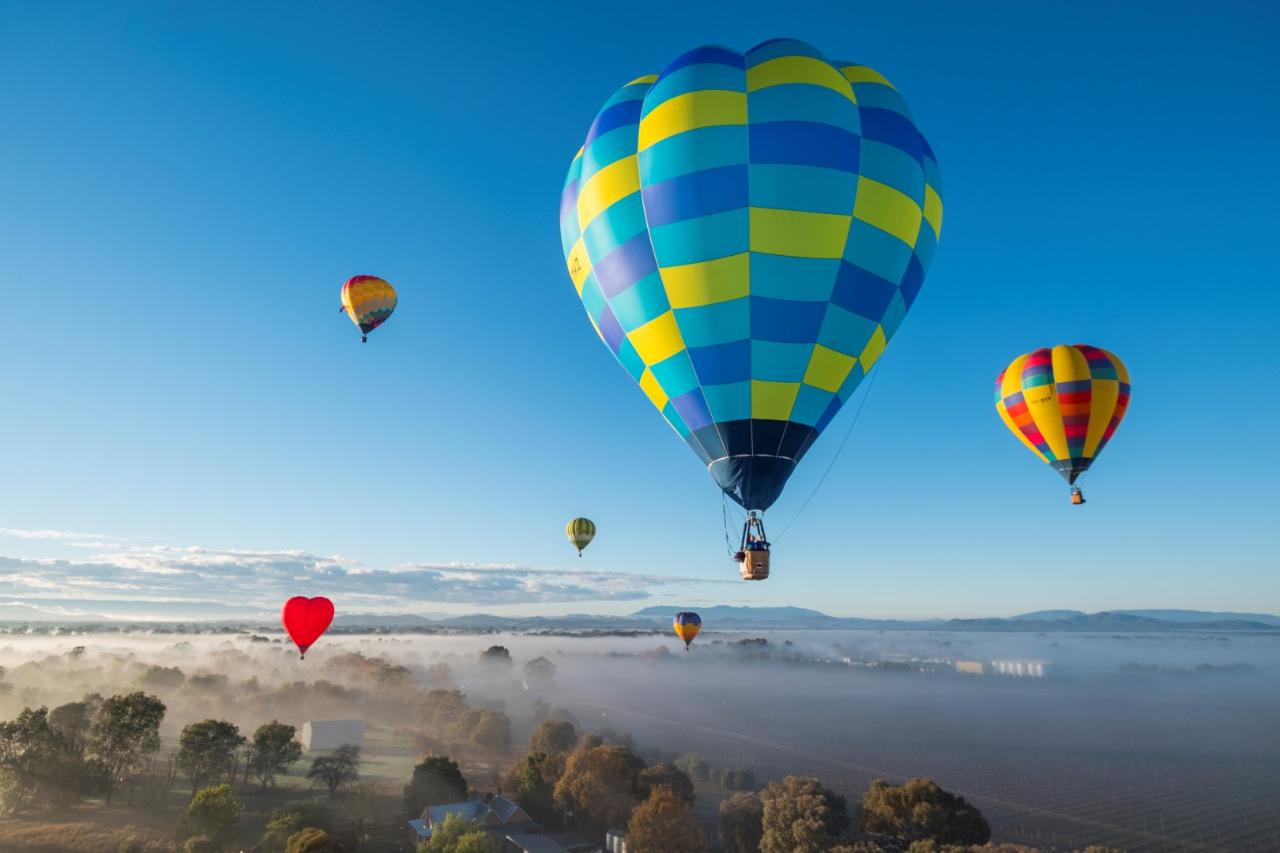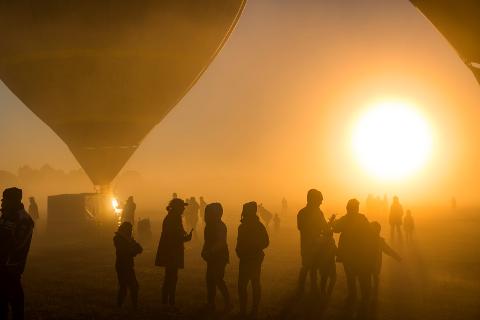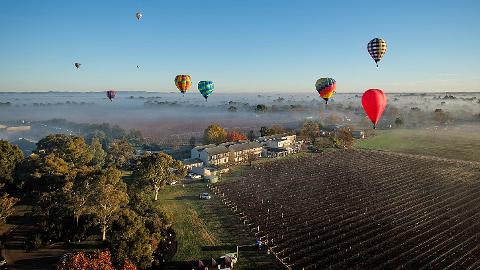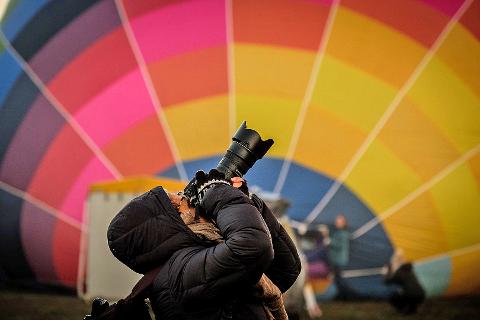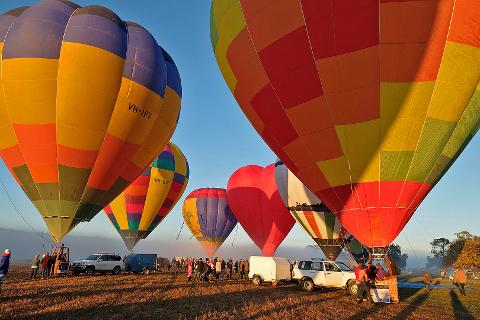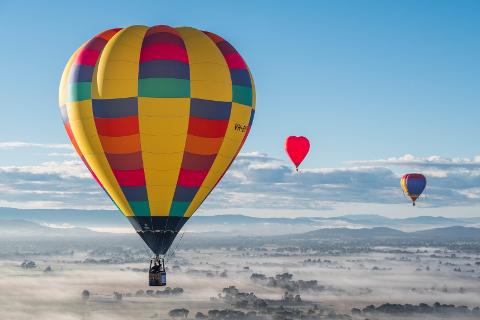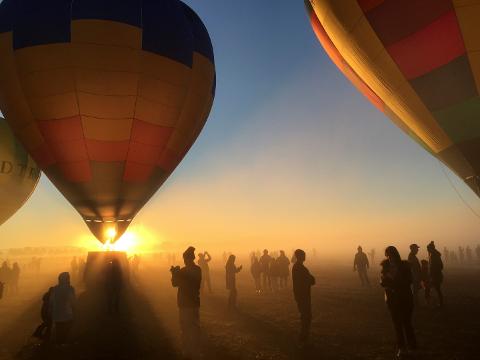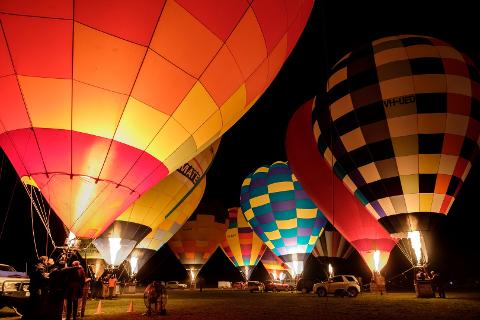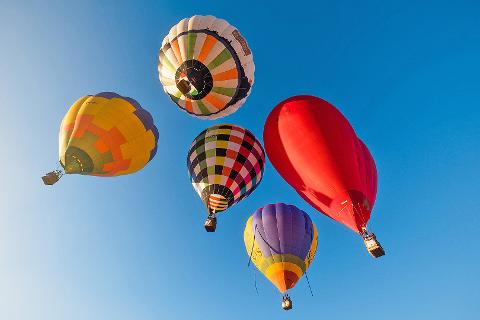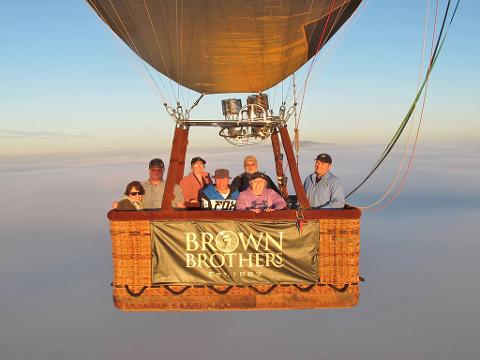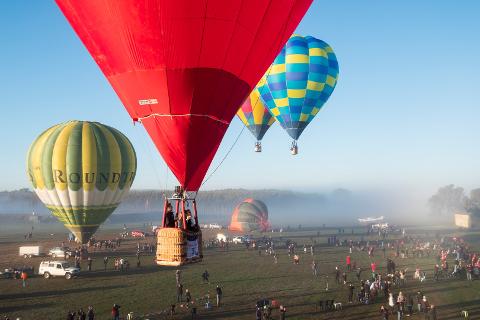 Durata: 4 Ore (aprox.)
Locatie: Milawa, VIC
Cod produs: KVBF BB
King Valley Balloon Fiesta Flight – Breakfast at Brown Brothers Milawa Vineyard

Fly at the King Valley Balloon Fiesta with up to 20 colourful balloons during the Mass Ascension spectacle, on 25, 26 & 27 March 2022. The picturesque King Valley offers fantastic ballooning and Goldrush Ballooning are delighted to partner with Brown Brothers Milawa Vineyard to create the perfect Balloon Fiesta experience.

A Beautiful Balloon Fiesta Flight in the King Valley – Ballooning at its best !
Take in the King Valley Balloon Fiesta fleet from your balloon at dawn. You will launch with up to 20 balloons from Brown Brothers Milawa Airfield. From the great spectacle of the fleet of balloons, the views expand to the vineyards, King and Ovens Rivers, spectacular Mt Buffalo, Mt Stirling and the High Country beyond.
We meet at Brown Brother Historic Barn before first light to allow us to fly in the perfect conditions around sunrise. Your expert crew will provide you with informative details throughout, and invite you to be involved in the inflation and deflation process if you wish.
After a short drive to the launch field at Brown Brother's Milawa Airfield, it takes about thirty minutes to inflate your balloon, and once ready you'll be invited to climb aboard. You'll receive a full passenger safety briefing before take-off and the experience is safe, friendly and professional. The ground crew follows and meets the balloon at its landing. After a quick pack-up, your crew will drive you back to Brown Brothers. The complete activity lasts between 3 and 4 hours and is suitable for ages 7 to 97.
We celebrate your flight with a delicious Prosecco Breakfast at Brown Brothers on our return - this is optional and highly recommended. Breakfast includes a glass of crisp Brown Brothers Prosecco, your choice of coffee, tea, or juice and a country style breakfast featuring bacon and eggs, then waffles with fresh cut fruit.
The Goldrush Ballooning King Valley Balloon Fiesta Experience includes:
o Free parking at Brown Brothers Milawa Vineyard
o Transfers in our 4WD Sprinter to the launch site, and return from the landing
o A full passenger safety briefing before take-off
o Spectacular one hour* sunrise balloon flight with the Balloon Fiesta fleet across the King Valley
o In-flight photography during the flight, to prove you were there!
o Hosting by our expert team who keep you informed throughout
o Delicious Prosecco breakfast at Brown Brothers - optional and highly recommended.
Getting to Milawa

Milawa is conveniently located less than an hour's drive from most places in Victoria's north east and Albury in NSW.
Meeting Details
On the morning of your flight, we meet at the Historic Barn, Brown Brothers Milawa Vineyard, 239 Milawa-Bobinawarrah Road, Milawa, Victoria 3678. The meeting time varies with the sunrise time and is usually around 45 minutes before first light. Your Duty Pilot will call you the night before your flight to confirm final arrangements. All these details will be sent to you in your Flight Booking confirmation email.
Price per Guest

Adult: $385 * Child: $365 * (7 to 12 years old)
Breakfast: $30 for flying guests, and $30 for non-flying guests

Payment accepted by Bank Transfer, Visa or Mastercard

* Notes
1.Times may vary due to conditions.
2. The details above may vary slightly as the logistics and event details during the Balloon Fiesta may require us to make changes.
3. If guest numbers dictate, your flight may be with our preferred partner operator as a codeshare flight.
Please email us if you have any questions - flights@goldrushballooning.com.au