Gift Certificate for King Valley Balloon Flight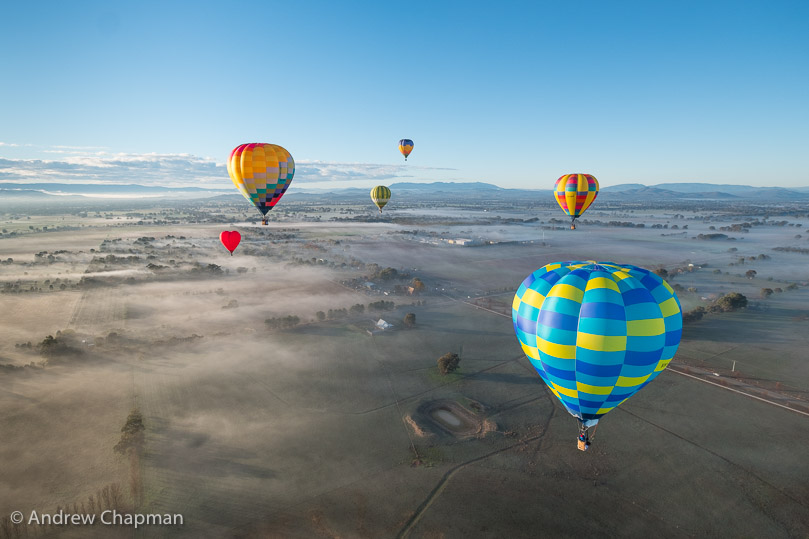 Location: Milawa, VIC
Product code: GVKVAD
Gift Certificate for King Valley Balloon Flight and breakfast – meeting at Brown Brothers Milawa Vineyard
A Gift Certificate of a hot-air balloon flight for a loved one or family member.
Purchase with confidence from Goldrush Ballooning. Your Gift Certificate is delivered quickly by email and is valid for 12 months after the date of purchase. It is transferable, upgradeable and can be extended - for details please see our Terms and Conditions.
King Valley Balloon Flight – Meeting at Brown Brothers Milawa

The picturesque King Valley offers fantastic ballooning and Goldrush Ballooning are delighted to partner with Brown Brothers Milawa Vineyard to create the perfect gourmet ballooning experience.

A Beautiful Balloon Flight in the King Valley – Gourmet Ballooning at its best !
Take in the beautiful King Valley and surrounds in your balloon at dawn. From the vineyards and patchwork of fields, the views expand to the Ovens River, spectacular Mt Buffalo, Mt Stirling and the High Country beyond. Get a real sense of this fertile valley from aloft and the enormous potential of the region to produce European wine varietals and gourmet produce.
We meet at Brown Brother Historic Barn before first light to allow us to fly in the perfect conditions around sunrise. Our expert crew will provide you with informative details throughout, and invite you to be involved in the inflation and deflation process if you wish.
After a short drive to the launch field, usually Brown Brother's Milawa Airfield, it takes about thirty minutes to inflate your balloon, and once ready you'll be invited to climb aboard. You'll receive a full passenger safety briefing before take-off and the experience is safe, friendly and professional. The ground crew follows and meets the balloon at its landing. After a quick pack-up, your crew will drive you back to Brown Brothers. The complete activity lasts between 3 and 4 hours and is suitable for ages 7 to 97.
The Goldrush Ballooning King Valley Flight Experience includes:
o Free parking at Brown Brothers Milawa Vineyard
o Transfers in our 4WD Sprinter to the launch site, and return from the landing
o A full passenger safety briefing before take-off
o Spectacular one hour* sunrise balloon flight across the King Valley
o In-flight photography during the flight, to prove you were there!
o Hosting by our expert team who keep you informed throughout
Getting to Milawa
From Melbourne: Milawa is a 2hour 16minute drive northbound on the M31 Hume Highway from the Metropolitan Ring Road in Melbourne. Take the left exit just after the Glenrowan BP Service Centre(approximately 2hours drive from the beginning of the Hume Highway) and turn right onto the C522 / Snow Road which takes you to Milawa.
From northeast Victoria and Albury: Milawa is conveniently located less than an hour's drive from most places in Victoria's northeast and Albury / Wodonga in NSW.
Accommodation
For luxury accommodation just a short walk from our meeting point we highly recommend Lindenwarrah at Milawa, one of Australia's best boutique hotels. We are also pleased to provide contacts for local accommodation establishments upon request.
Meeting Details*
On the morning of your flight, we meet at the Historic Barn, Brown Brothers Milawa Vineyard, 239 Milawa-Bobinawarrah Road, Milawa, Victoria 3678. The meeting time varies with the sunrise time and is usually around 45 minutes before first light. We also require you to call our Duty Pilot the night before your flight to confirm final arrangements. All these details will be sent to you in your Flight Booking confirmation email.
Price per Guest
Adult: $385 Child: $365 (7 to 12 years old)

Breakfast: $30 for flying guests, and $35 for non-flying guests

Payment accepted by Bank Transfer, Visa or Mastercard. Credit card payment attracts 1% surcharge
* Times may vary slightly due to conditions.
Breakfast Option
Note: This Flight Gift Certificate does not include Breakfast, however, breakfast can be added at a later date - $30 for flying guests, and $35 for non-flying guests - just email, message or call us to arrange breakfast later. You can also purchase a Gift Certificate that includes breakfast right now - just look for the product "Gift Certificate for King Valley Balloon Flight and Breakfast".

Breakfast details: Celebrate your flight with a delicious Prosecco breakfast at Milawa's epicurean hub, Snow Road Produce. Breakfast includes a glass of crisp Brown Brothers Prosecco, waffles with bacon, avocado and poached eggs, and SRP house-made hash browns and beans. Also a fresh fruit plate with a mini berry beetroot smoothie. Selection of King Valley's local Salus sourdough and fruit loaf with accompaniments and your choice of tea, coffee or juice. (If you are booking a Gift Certificate with Breakfast click "Book Online" top right of the page, then click the "Gift Certificates" tab, where you will find Gift Certificate products that include breakfast.)